Latest Casino Bonuses

When Mama Kissed An Actor
By nature, I am not the most modest person you have ever met.
Like most people, I enjoy talking about my accomplishments. I have met and interviewed dozens of celebrities from Johnny Cash to Ronald Reagan. I played poker against Steve McQueen and Desi Arnaz.
I interviewed Charles Manson in a courtroom, went jackrabbit hunting with Hank Williams Jr., and interviewed World War 2 hero Audie Murphy shortly before his death in a plane crash.
But the most memorable accomplishment in my life, at least from my point of view, was the night I got my mother to kiss handsome leading actor Richard Egan.
Mom and Dad had paid me a surprise visit in Phoenix, AZ. where I was working for a weekly newspaper owned by Evan Mecham, a Mormon Bishop who would later be elected Governor of Arizona. It was my mother's idea to make the 2,500-mile cross-country trip by car. Dad just went along to do the driving.
When they unexpectedly showed up at my apartment, I was thrilled to see them. I had just gotten out of a poker game at the American Legion where I was a member and had returned to my apartment when my mother stepped out of the darkness and gave me a hug.
Naturally, I wanted to impress them by showing them around the Valley of the Sun. Richard Egan was appearing in a comedy production at the Windmill Dinner Theater in Scottsdale and I was able to get tickets for my parents to watch the show.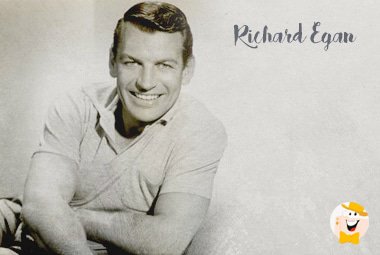 My mother was smitten.
'Will we get to meet him?' she said, totally forgetting about my father. 'He's so handsome! I watch him all the time on 'Twelve O'clock High.'
'Sure you'll get to meet him, Mom,' I said. 'They hold a post-production party after the show with free champagne and food. I'll fix it up for you.'
Before writing my review of the comedy, I researched Egan's life. He was born in San Francisco on July 29, 1921, and graduated from St. Ignatius College Preparatory. He studied drama at the University of San Francisco, earned a master's degree in theater history at Stanford University, and taught public speaking at Northwestern University where he appeared in 30 campus stage productions.
His brother, a Catholic Priest, urged him to become an actor.
Egan served in the U.S. Army as a judo and knife fighting instructor. He spent a year in the Philippines during World War 11 and was honorably discharged as a Captain.
A Hollywood talent scout spotted him in one of the productions at Northwestern University and encouraged him to go to Hollywood. There he had a series of unsuccessful screen tests before being signed for small parts in 'The Story of Molly X' and 'The Good Humor Man.'
Egan was popular with his fellow actor and was sought after by directors and film producers because of his good looks and his engaging on-screen personality. He played Joan Crawford's husband in 'The Damned Don't Cry' and a doctor in 'Pollyanna' starring Hayley Mills and Jane Wyman.
He starred in 'The Revolt of Mamie Stove' opposite Jane Russell who took the role after Marilyn Monroe turned it down. His long list of roles included many westerns, war films and Biblical epics including 'Demetrius And The Gladiators' where he fought a battle to the death with Victor Mature.
Egan's other films included 'The Glory Brigade,' 'The Golden Horde,' 'Hollywood Story,' 'The Battle of Apache Pass,' 'Underwater' with Jane Russell,' 'These Thousand Hills' with Don Murray and 'Blackbeard The Pirate.'
When I told my mother of these movies before we drove to the Windmill Dinner Theater, she was starstruck.
'And I'm going to meet him?' she said, breath taken.
'You sure are, Mama,' I said. Dad just smiled and shook his head.
The theater owner gave us a great table near the stage. That evening we dined on steak and champagne. And I have to admit my mother did not spare on drinking the bubbly champagne.
Egan was great in his role and I took plenty of notes. After the cast took their bows and the theater emptied, we were escorted backstage where Egan was sipping a glass of champagne with one of his co-stars. I introduced myself and my parents. Mom accepted a glass of champagne from a smiling cocktail waitress.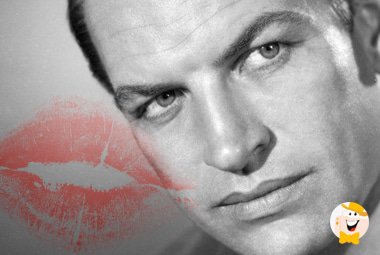 Egan told my mother, 'Your son is a good interviewer, Mrs. Lawrenzi. You should be proud of him.'
Mom swayed, probably from the effects of the champagne as well as the compliment. Then she blurted, 'Richard, will you kiss me?'
Egan handed his glass of champagne to someone, bent my mother over and gave her a Hollywood kiss. To this day I wish I had captured that on film.
Before his death at 65 of prostate cancer, Egan had an interview with a magazine writer. He spoke about his career as an actor and said he wasn't happy with the direction Hollywood was going.
'They want anti-heroes now and it's just not for me,' he said in 1966. 'I'm not right for that. It's much easier in Hollywood to be cynical than to make a positive statement. They set up a man only to knock him down. It's harder to show a man convincingly who successfully sticks by his beliefs. We desperately need something to give strength and fortitude to the lost. I want to be part of that -- part of the solution rather than part of the problem.'
Egan appeared in television series, including 'The Streets of San Francisco' and 'Police Story.' He and his wife, who were married 30 years, had four daughters and a son.
Before his death, he played the part of Father Kino in a true story filmed in Arizona and directed by my friend Ken Kennedy, brother of acclaimed Hollywood director Burt Kennedy. 'Mission to Glory: A True Story' is now part of the Catholic archives.